Golden Age of Nigerian Cinema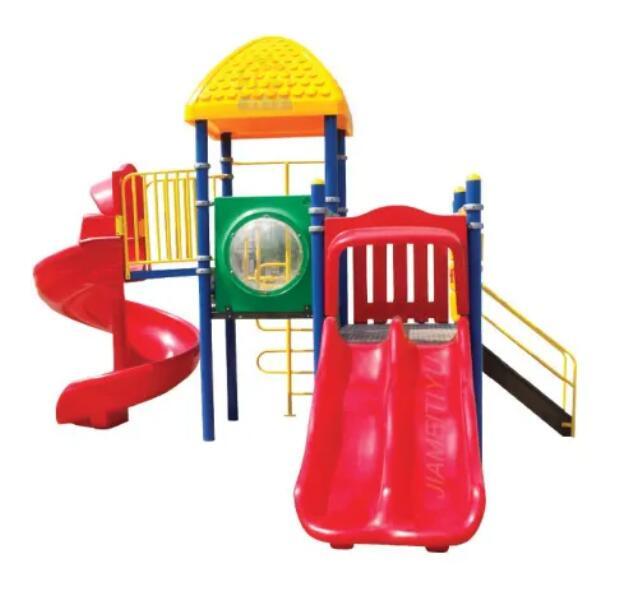 Golden Age or Golden era are terms used in Nigerian film history to designate the motion picture industry of Nigeria from the late 1950s to the late 1980s. It captures the mode of visual and sound production, as well as the method of distribution employed during this period. This period began with the formal recognition of the Nigerian Film Unit as a sector in 1954, with the first film entirely copyrighted to this unit being Fincho (1957) by Sam Zebba. After Nigeria's independence in 1960, the cinema business rapidly expanded, with new cinema houses being established. As a result, Nigerian content in theatres increased in the late 1960s into the 1970s, especially productions from Western Nigeria, owing to former theatre practitioners such as Hubert Ogunde and Moses Olaiya transitioning into the big screen. In 1972, the Indigenization Decree was issued by Yakubu Gowon, which demanded the transfer of ownership of about a total of 300 film theatres from their foreign owners to Nigerians, which resulted in more Nigerians playing active roles in the cinema and film. The oil boom of 1973 through 1978 also contributed immensely to the spontaneous boost of the cinema culture in Nigeria, as the increased purchasing power in Nigeria made a wide range of citizens to have disposable income to spend on cinema going and on home television sets. After several moderately successful films, Papa Ajasco (1984) by Wale Adenuga became one of the first Nigerian Blockbusters, reportedly grossing about 61,000 (approx. 2015 21.5 million) in three days. A year later, Mosebolatan (1985) by Moses Olaiya also grossed 107,000 (approx. 2015 44.2 million) in five days. The 1980s was also the period of major boom in the television industry, with several books from notable authors being adapted into television series. Many of these television productions were later released on video and as a result, a small scale informal video trade developed, which led to the emergence of the Video boom in the 1990s. The Golden Age began to face a major gradual decline in the late 1980s; This decline has been attributed to several factors, including the reduction in the value of Naira, lack of finance and marketing support, lack of standard film studios and production equipment, frequent Government structural adjustment programmes due to military dictatorships, as well as inexperience on the part of practitioners. It is also generally believed by stakeholders that the decline in this era was due to negligence as a result of the oil boom, which affected other sectors of the Nigerian economy as well. It has also been noted to be as a result of increase in the ownership of television sets across the country; the films produced during this era usually screened over a single weekend and are released on video the following week, it no longer made sense anymore to visit the theatres and most families preferred to wait a few days to get their hands on the VHS copies. In the early 1990s, only a few of the once vibrant cinema houses were still in operation, and all had collapsed before 1999. However, as at 2009, there's an emerging movement in the film industry, which is rapidly reviving the cinema culture of Nigerians once again.
— — — — — —
Golden age
As a patron of poets and authors James V (r. 1513-42) supported William Stewart and John Bellenden, who translated the Latin History of Scotland compiled in 1527 by Hector Boece, into verse and prose. David Lyndsay (c. 1486 - 1555), diplomat and the head of the Lyon Court, was a prolific poet. He wrote elegiac narratives, romances and satires. From the 1550s, in the reign of Mary, Queen of Scots (r. 1542-67) and the minority of her son James VI (r. 1567-1625), cultural pursuits were limited by the lack of a royal court and by political turmoil. The Kirk, heavily influenced by Calvinism, also discouraged poetry that was not devotional in nature. Nevertheless poets from this period included Richard Maitland of Lethington (1496-1586), who produced meditative and satirical verses in the style of Dunbar; John Rolland (fl. 1530-75), who wrote allegorical satires in the tradition of Douglas and courtier and minister Alexander Hume (c. 1556-1609), whose corpus of work includes nature poetry and epistolary verse. Alexander Scott's (?1520-82/3) use of short verse designed to be sung to music, opened the way for the Castilan poets of James VI's adult reign. From the mid sixteenth century, written Scots was increasingly influenced by the developing Standard English of Southern England due to developments in royal and political interactions with England. The English supplied books and distributing Bibles and Protestant literature in the Lowlands when they invaded in 1547. With the increasing influence and availability of books printed in England, most writing in Scotland came to be done in the English fashion. Leading figure of the Scottish Reformation John Knox was accused of being hostile to Scots because he wrote in a Scots-inflected English developed while in exile at the English court. In the 1580s and 1590s James VI strongly promoted the literature of the country of his birth in Scots. His treatise, Some Rules and Cautions to be Observed and Eschewed in Scottish Prosody, published in 1584 when he was aged 18, was both a poetic manual and a description of the poetic tradition in his mother tongue, to which he applied Renaissance principles. He became patron and member of a loose circle of Scottish Jacobean court poets and musicians, later called the Castalian Band, which included William Fowler (c. 1560 - 1612), John Stewart of Baldynneis (c. 1545 - c. 1605), and Alexander Montgomerie (c. 1550 - 1598). They translated key Renaissance texts and produced poems using French forms, including sonnets and short sonnets, for narrative, nature description, satire and meditations on love. Later poets that followed in this vein included William Alexander (c. 1567 - 1640), Alexander Craig (c. 1567 - 1627) and Robert Ayton (1570-1627). By the late 1590s the king's championing of his native Scottish tradition was to some extent diffused by the prospect of inheriting of the English throne. In drama Lyndsay produced an interlude at Linlithgow Palace for the king and queen thought to be a version of his play The Thrie Estaitis in 1540, which satirised the corruption of church and state, and which is the only complete play to survive from before the Reformation. The anonymous The Maner of the Cyring of ane Play (before 1568) and Philotus (published in London in 1603), are isolated examples of surviving plays. The latter is a vernacular Scots comedy of errors, probably designed for court performance for Mary, Queen of Scots or James VI.